I love a good TV show as much as anyone else, but what I don't like is when they're made unnecessarily scary, gory or all-round unpleasant!
I like to live my life intentionally. I like to surround myself with messages, images and content in general that is positive and uplifting. It's a conscious decision I made a couple of years ago – to not watch movies and TV shows that are going to give me nightmares afterwards.
I take no pleasure in being afraid while watching a movie or a TV show. Horrors were never my genre – it was never a pleasant thrill for me to watch a scary movie. The fear always stayed with me long after the closing titles and I find it hard to believe that I'm the only one who feels that way. So if you're like me, here is my list of Netflix TV shows that are not scary, gory, or generally unpleasant!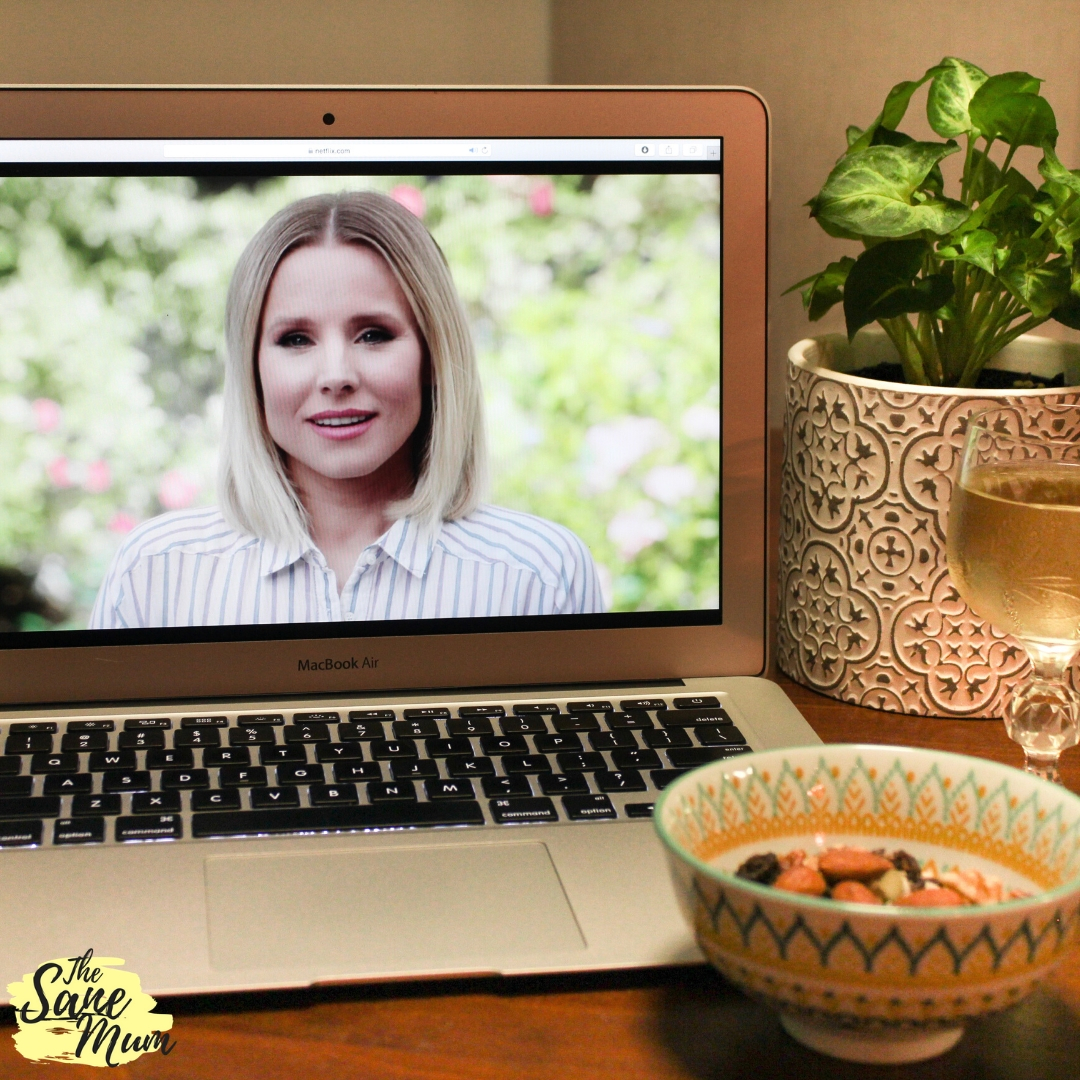 My top Netflix TV shows that are not scary or gory
Jane the Virgin – A hilarious modern day latino telenovela, portraying a young girl who was accidentally artificially inseminated. It is funny, light and romantic. The three-generational relationship between Jane, her mum and her grandmother, adds an extra level of depth to the show. Jane the Virgin has a bit of action, but nothing that would give me nightmares and the brilliant storyline definitely makes it all worth it!
Grace and Frankie – A hilarious story of a friendship that formed between two women who were pretty much enemies to begin with! All the characters are wonderful with all their quirks and they are all very easy to like – even if they're not. The show is funny but it also pulls on all the heart strings!
Suits – A legal drama about an extremely smart and talented college dropout, Mike Ross, getting a job as an associate at a big law firm. Him and his boss Harvey Specter work together on many cases, while trying to keep Mike's lack of qualifications a secret. While this show is a little more serious, it still has great humour in it and the characters are very interesting!
The Good Place – Oh heavens! (Pun intended!) This funny, light and colourful show about the afterlife leaves you wanting to watch the next episode at the end of each one! The episodes are short and the cast is great!
Schitts Creek – A feel good comedy about a rich family who lost everything and had to move to a town of Schitts Creek – which they once purchased as a joke. A light and funny show with short episodes – I watched most of them on the iPad in the kitchen while cooking dinners!
Sex Education – In all honesty, I didn't love this show at first, but as hubby had it playing, I sat in on a few episodes and by Season 2 I was hooked! It didn't take long for me to get attached to the characters, all of whom are absolutely brilliant. The extremely well inserted music in the show is not something you see often and I feel it is a very multi-generational show – if you can't relate the teen characters, you will definitely relate to the story of the parents (I found that to be the case for me, even though I'm at an age in-between).
This is it from me for now! If you're like me and prefer watching TV shows that are not scary, give these a go and let me know what you think!
And if you can recommend any other Netflix shows that you think I'll like based on the above, please let me know – I'd love to find new shows to add to my list!
Love,
Ania